Welcome to the official Hiking with Shawn Blog, where you can find my trail guides, gear reviews, and more! I try to post a few times a week! Please feel free to share my posts and leave a comment!
Hiking with Shawn Blog: Latest Posts
The latest posts from Hiking with Shawn!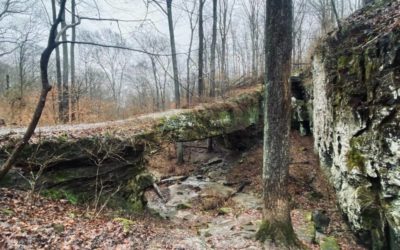 Pomona Natural Bridge Guide Shawnee National ForestPomona Natural Bridge is a popular natural bluff feature located near Pomona, Illinois, in the Shawnee National Forest, Mississippi Bluff Ranger District. Pomona Natural Bridge is a moderately difficult loop trail...
Hiking with Shawn Trail Guides
Free and detailed trail guides for navigating the Shawnee National Forest, State Parks, and Beyond!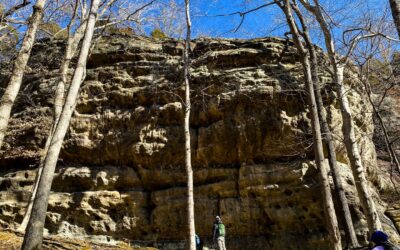 Hiking with Shawn's Trail Guide Series: Trail 001T Cove HollowTrail 001T Cove Hollow is a spectacular trail. Most people refer to Cove Hollow as being a trail connected onto Cedar Lake on the west side of the Shawnee National Forest. However, there is another Cove...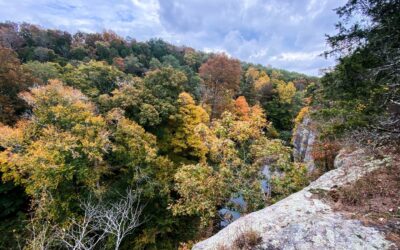 Hiking with Shawn's Trail Guide Series: Indian KitchenIndian Kitchen is a popular gem in the middle of the Lusk Creek Wilderness that is favored by both hikers and equestrians, alike. Indian Kitchen has so many things to see and do and is even packed with a lot of...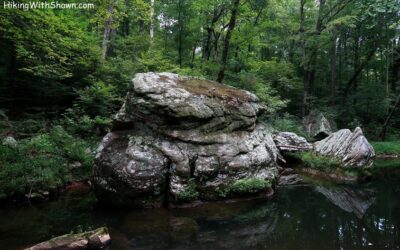 Hiking with Shawn's Trail Guide Series: Max Creek LoopMax Creek is an interesting hike for different reasons. Max Creek, the actual creek itself is very scenic and provides a nice view. The trail offers various waterfalls and is a fun hike during different seasons of...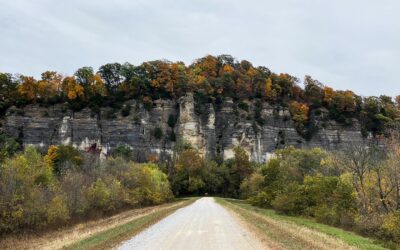 Hiking with Shawn's Ultimate Trail Guide Series: LaRue Pine HillsLaRue Pine Hills is one of my favorite areas to visit throughout all the seasons of the year but especially during the spring and during the fall. LaRue Pine Hills is home to the world-famous Forest...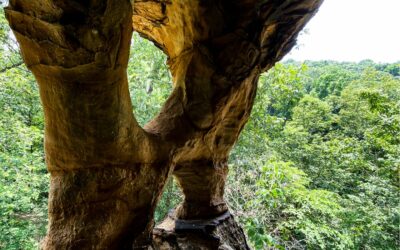 Hiking with Shawn's Trail Guide Series: Big HBig H or H-Rock is a natural window/arch feature located in Garden of the Gods Wilderness Area in the Shawnee National Forest. There is a nice 6.3-mile loop (650-foot elevation gain) from the main Observation Trail Day-Use...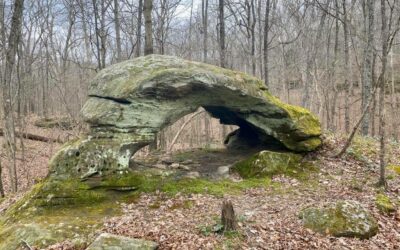 Hiking with Shawn's Trail Guide Series: Cedar Creek WondersCedar Creek Wonders is a uniquely presented feature of the Shawnee National Forest located in the more middle section of the Shawnee Purchase Unit. Cedar Creek Wonders is an excellent waterfall chasing spot...
Hiking with Shawn Gear Reviews
Check out my hiking, biking, and outdoor recreation related gear reviews.
No Results Found
The page you requested could not be found. Try refining your search, or use the navigation above to locate the post.
Hiking with Shawn Blog Posts
My latest posts about the Shawnee National Forest, state parks, and beyond!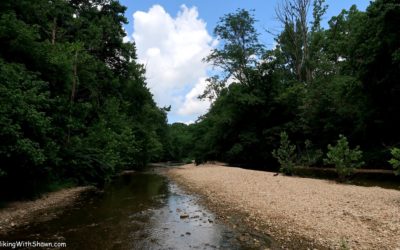 10 Shawnee National Forest Best Hikes during the Spring & Summer SeasonsAre you looking for information on Shawnee National best hikes during the spring and summer months? Look no further; your Shawnee National Forest best hikes list is here. The spring and summer...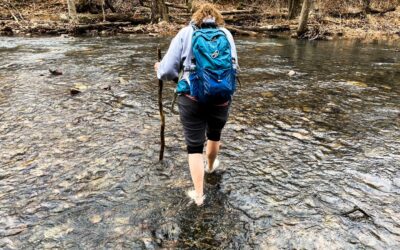 Shawnee National Forest Backpacking GuideIf you're reading this, chances are you're looking for Shawnee National Forest backpacking information – and it looks like you found the right place for that information. With nearly 300,000-acres, there are a lot of areas in...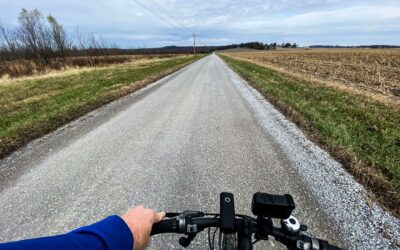 5 Southern Illinois Cycling Trip Ideas for All Types of CyclistsLooking to plan a cycling trip? Why not make it a southern Illinois cycling trip? Whether you're from Chicago or St. Louis, Nashville, or Indianapolis – southern Illinois is a quick drive down, up, over,...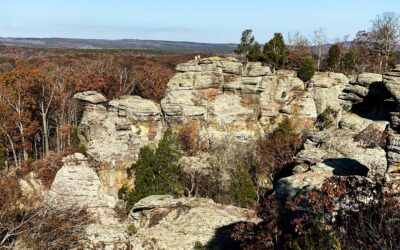 5 Southern Illinois Hiking Vacation Ideas for All Types of HikersPlanning a vacation? Why not plan a southern Illinois hiking vacation? Escape the big city and head down, up, over, and out to southern Illinois for a grand hiking vacation that you'll always remember....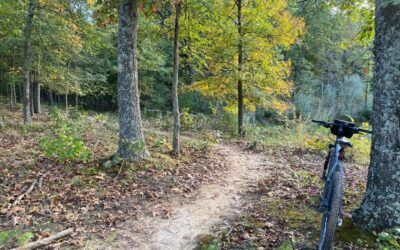 10 Shawnee National Forest Bike Trails & Routes for All Types of CyclistsShawnee National Forest bike trails are some of the best trails in the Midwest according to local and travelers who ride in the area. It is a common misconception that cycling isn't allowed...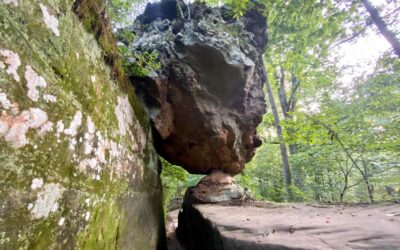 10 Giant City State Park Activities to do this SpringSpring is near and so are the Giant City State Park activities that are worth checking out. With gas on the rise, finding cheaper or even free activities is critical. Luckily for us in southern Illinois and our...
Hiking with Shawn Patreon Posts
Premium blog posts only available to Patreon Members. Learn more at My Patreon Page.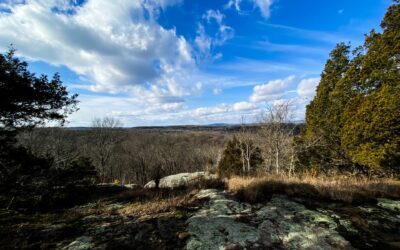 PATREON EXCLUSIVE: 5 Less Populated Areas of the Shawnee for Viewing Fall Colors ​This article is a Patreon Exclusive meaning it was created exclusively for Patreon members of Hiking with Shawn and will not be released to the public outside of Patreon subscribers. The...
Write for the Hiking with Shawn Blog
I'm always looking for one-time guest bloggers as well as reoccurring guest bloggers. If you're interested in writing outdoor-related articles for my blog, then I am interested in you. While I will allow you to have a link to a related websites (outdoor related), I don't allow affiliate links or posts that are commercial in nature from guest bloggers. If you're just looking for do-follow links, you should definitely look somewhere else. I'm looking for articles about Shawnee National Forest, southern Illinois state parks, local events related to the outdoors, state outdoor topics, and general hiking/biking/outdoor articles. If you're interesting in writing for my blog on a one-time or regular basis, please Contact Me Today!
Copyright © 2022 Hiking with Shawn™ All Rights Are Reserved.
Hiking with Shawn® is a Registered Trademark of Hiking with Shawn, LLC
Hiking with Shawn is not affiliate with any local, state, or federal government agency.