Welcome to the official Hiking with Shawn Blog, where you can find my trail guides, gear reviews, and more! I try to post a few times a week! Please feel free to share my posts and leave a comment!
Hiking with Shawn Blog: Latest Posts
The latest posts from Hiking with Shawn!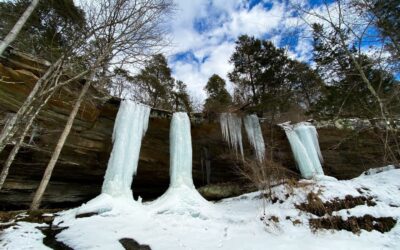 Is the Shawnee National Forest Worth Visiting for Outdoor Adventuring?Are you asking the question - is the Shawnee National Forest worth visiting? I can tell you that the Shawnee National Forest is worth visiting. And I can share with you the many reasons why you'd...
Hiking with Shawn Trail Guides
Free and detailed trail guides for navigating the Shawnee National Forest, State Parks, and Beyond!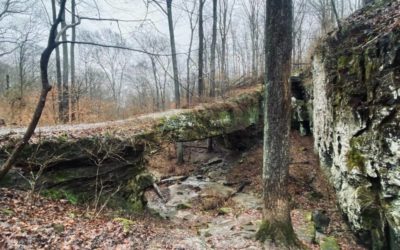 Pomona Natural Bridge Guide Shawnee National ForestPomona Natural Bridge is a popular natural bluff feature located near Pomona, Illinois, in the Shawnee National Forest, Mississippi Bluff Ranger District. Pomona Natural Bridge is a moderately difficult loop trail...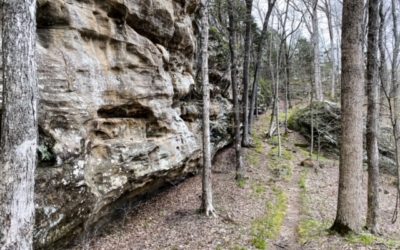 Cove Hollow Trail Cedar Lake Shawnee National Forest Trail GuideCove Hollow Loop is a trail system located in the Shawnee National Forest near Pomona within the Cedar Lake area. This lollipop loop uses a combination of Cove Hollow and Wolfden Hollow trails. The total...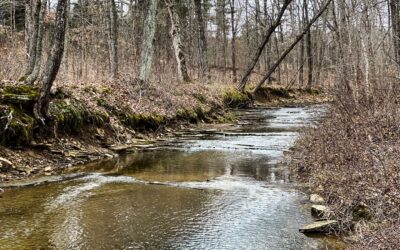 Shawnee National Forest Bear Branch Trail GuideShawnee National Forest Bear Branch Trail is a loop trail located in Pope County, Illinois. This trail consists of a 4.5-mile complete loop trail system shared by hikers and horseback riders. This trail has minimal...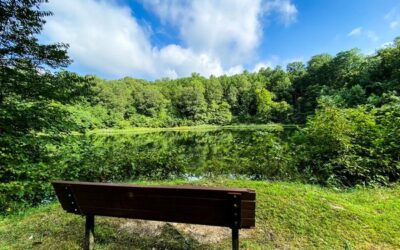 Shawnee National Forest Iron Mountain Hiking GuideHave you ever been to Shawnee National Forest Iron Mountain? No, I don't mean Iron Furnace, either. Shawnee National Forest Iron Mountain is located between Anna-Jonesboro and Alto Pass here in southern Illinois. This...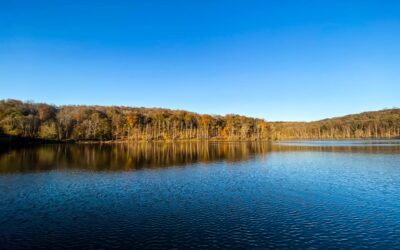 Millstone Lake Guide Shawnee National Forest From the Hiking with Shawn Trail Guide SeriesMillstone Lake is a lake located in rural Pope County near the Village of Simpson, Illinois. The lake is about .2-square miles. Millstone Lake is open all year long, but visitors...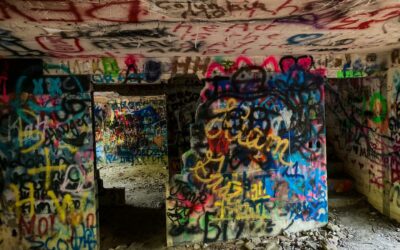 Hotel California Trail Guide Land Between the Lakes National Recreation Area ​Hotel California Trail consists of old logging roads that lead to a former homesite structure that is now infamously used as a hangout spot for party goers and people who use spray paint for...
Hiking with Shawn Gear Reviews
Check out my hiking, biking, and outdoor recreation related gear reviews.
No Results Found
The page you requested could not be found. Try refining your search, or use the navigation above to locate the post.
Hiking with Shawn Blog Posts
My latest posts about the Shawnee National Forest, state parks, and beyond!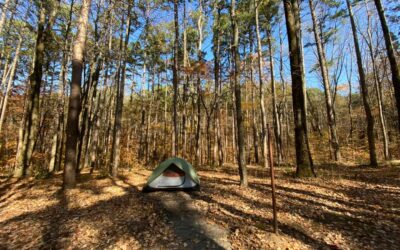 10 Shawnee National Forest Campgrounds for Every VisitorShawnee National Forest campgrounds are scattered all across the National Forest. Whether you need an electrical hookup, a tent site, or want to get away from the crowds, a campground is suitable for you. And the...
100 Things To Do in the Shawnee National Forest!Shawnee National Forest has so many things to do! The Shawnee isn't the largest National Forest out there. It isn't even the second largest or the third. With under 300,000 total acres of National Forest, you might think...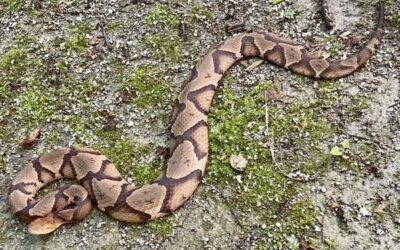 Shawnee National Forest Snakes: Should you be concerned?Shawnee National Forest snakes have been a big topic lately on social media! I'm sure I have helped make it a topic, too. I post photos and videos of snakes I encounter on my hiking and biking adventures around...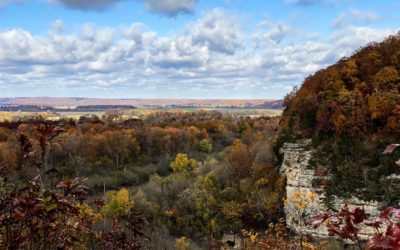 Little Grand Canyon Trail Guide Shawnee National ForestLittle Grand Canyon is a popular day hiking loop trail located on the western side of the Shawnee National Forest near Carbondale, Illinois. This is a full loop hike of about 3.5-miles total. The best way to hike...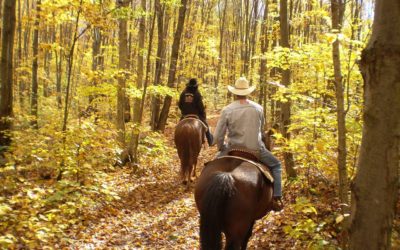 10 Shawnee National Forest Horse Campgrounds to Stay at in 2022Are you looking for great Shawnee National Forest horse campgrounds to stay at this year? Do you want to find campgrounds with unique features and close to excellent trails to ride? This article will point...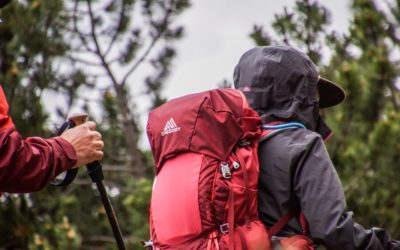 27 Hiking Tips for Beginner HikersHere are 27 essential hiking tips aimed at beginner hikers. If you're new to hiking and want to make the best out of a hiking experience, this article is definitely for you. I've been hiking most of my life, but I got into serious...
Hiking with Shawn Patreon Posts
Premium blog posts only available to Patreon Members. Learn more at My Patreon Page.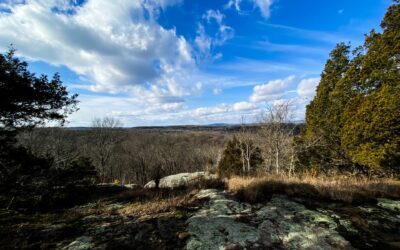 PATREON EXCLUSIVE: 5 Less Populated Areas of the Shawnee for Viewing Fall Colors ​This article is a Patreon Exclusive meaning it was created exclusively for Patreon members of Hiking with Shawn and will not be released to the public outside of Patreon subscribers. The...
Write for the Hiking with Shawn Blog
I'm always looking for one-time guest bloggers as well as reoccurring guest bloggers. If you're interested in writing outdoor-related articles for my blog, then I am interested in you. While I will allow you to have a link to a related websites (outdoor related), I don't allow affiliate links or posts that are commercial in nature from guest bloggers. If you're just looking for do-follow links, you should definitely look somewhere else. I'm looking for articles about Shawnee National Forest, southern Illinois state parks, local events related to the outdoors, state outdoor topics, and general hiking/biking/outdoor articles. If you're interesting in writing for my blog on a one-time or regular basis, please Contact Me Today!
Copyright © 2022 Hiking with Shawn™ All Rights Are Reserved.
Hiking with Shawn® is a Registered Trademark of Hiking with Shawn, LLC
Hiking with Shawn is not affiliate with any local, state, or federal government agency.